Production procedures:
1,make the production sheet in Chinese according to the requirements details in the Pro forma Invoice, for the production dept.
2, get the right thickness,colors materials, meanwhile, designers is working on the computer designs into hundreds separated pieces on paper

3,if there is any logos/artworks required,the designers will make the designs into pieces to conform with game for printing staffs
4,the cutting staff is working on the designs,input it into auto cutting machine
5,stitching workers get the pieces of materials,based on the designs, to join piece to piece together as a whole,at the same time,any spare parts required should be ready
6,take it outside,and pumped up for hours testing, photos for clients to check.If it is no quality problem,take it back to the workshops,will be packed into PVC bag by the office staff who is told by clients.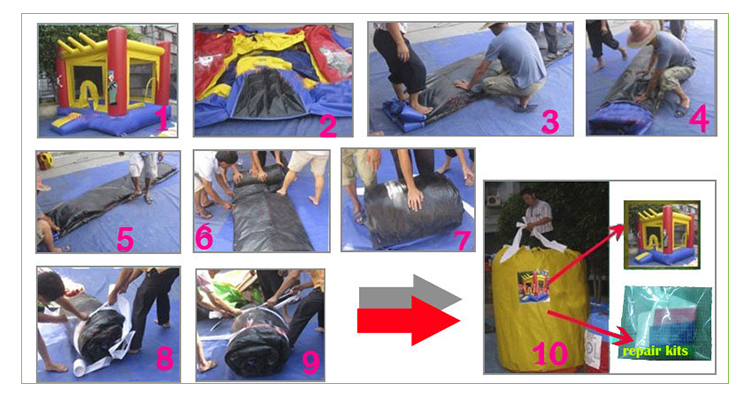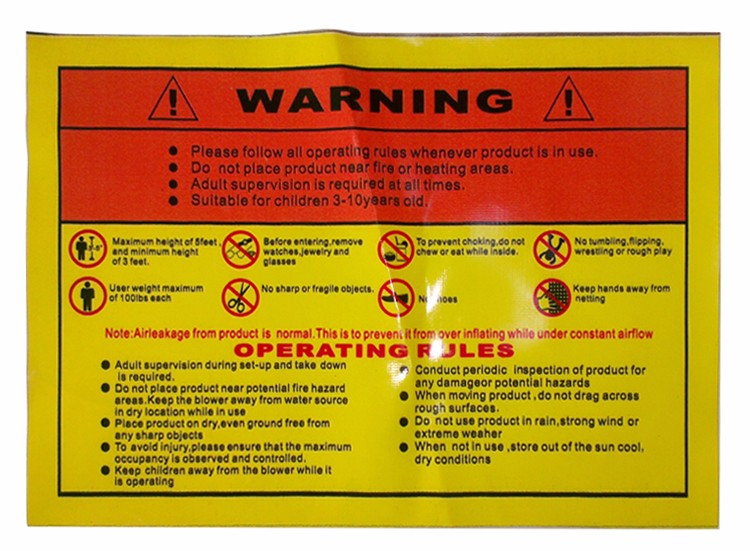 Quality control:
1, office staffs will put the Chinese production sheet for the workplace directors or the boss. The boss will have meeting with the workers or production director.
2,they will ask each worker to take over certain games of the order, and ask them to check the sheet,do it same like requests,esp the quality details and lead time.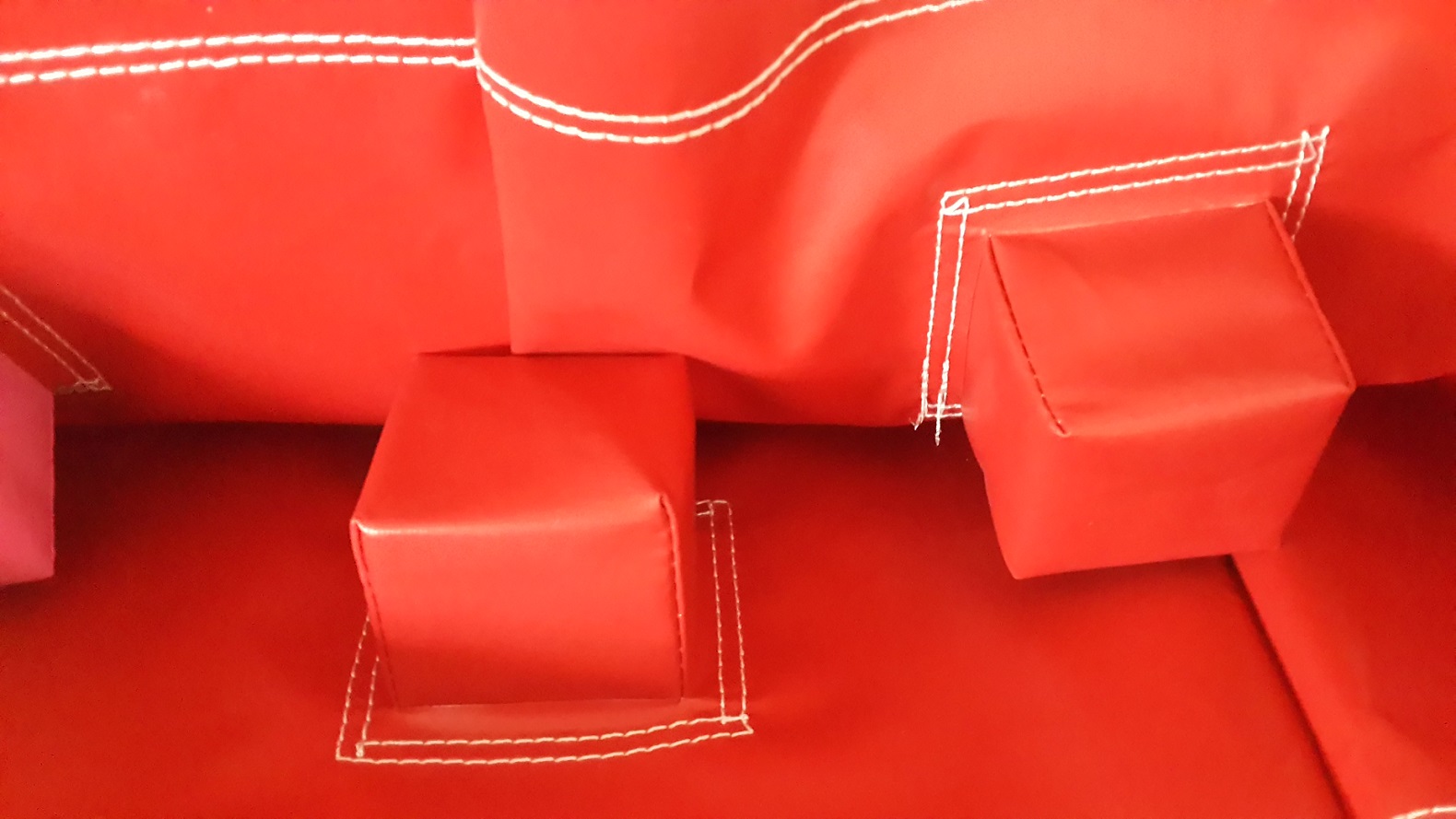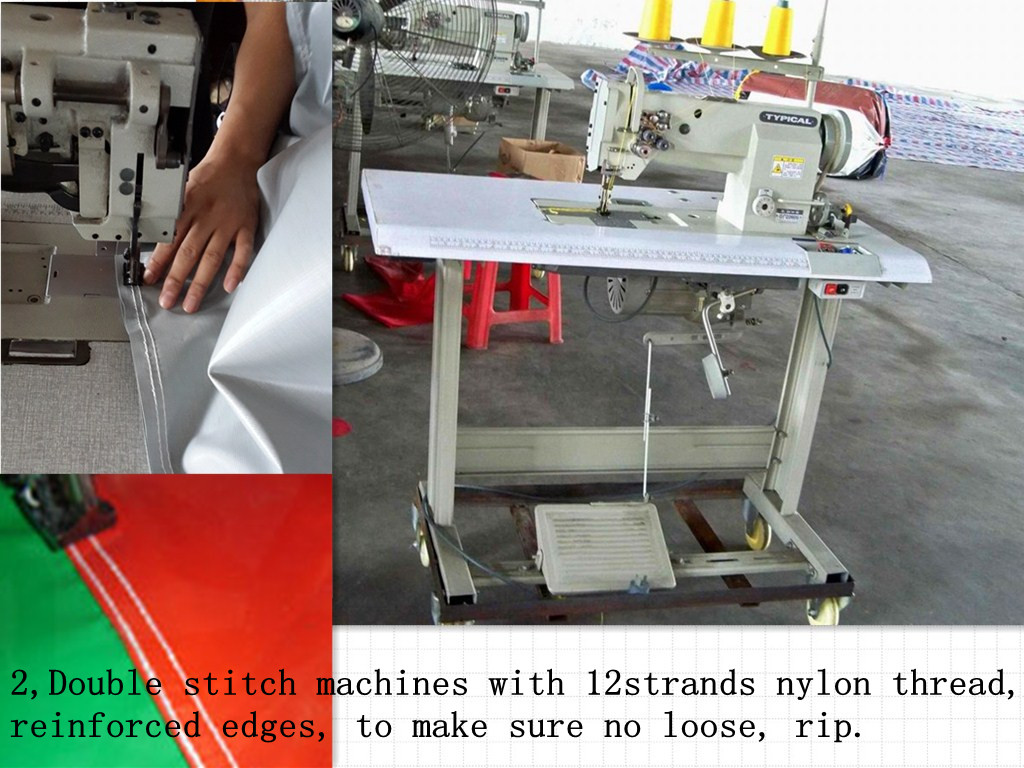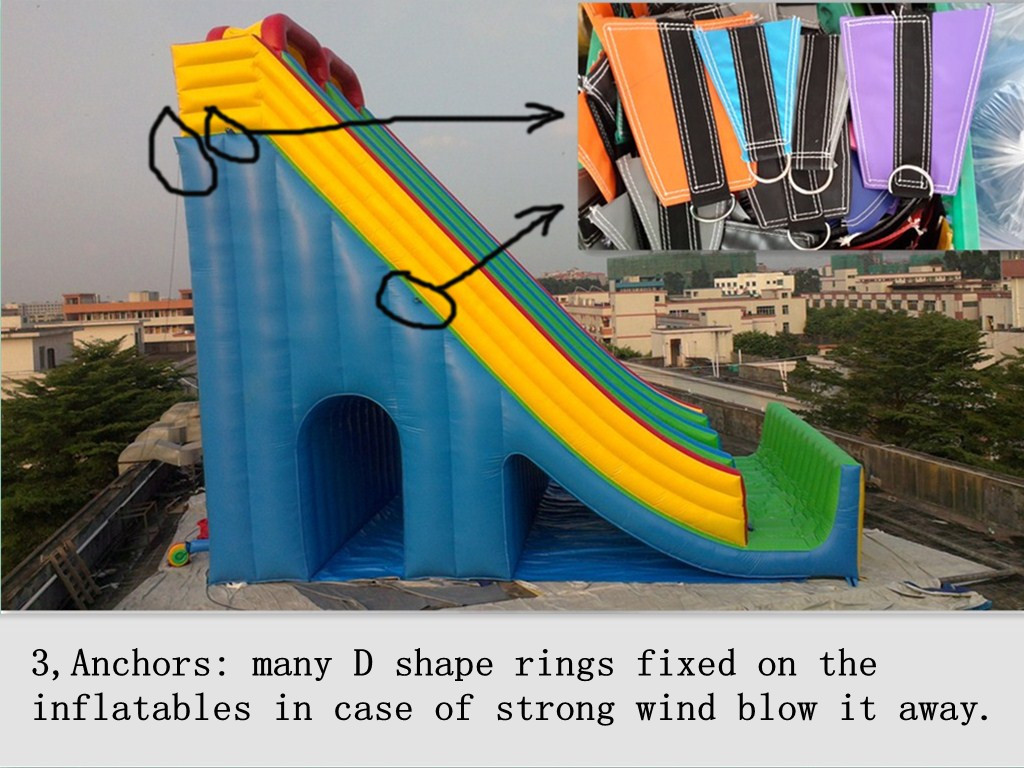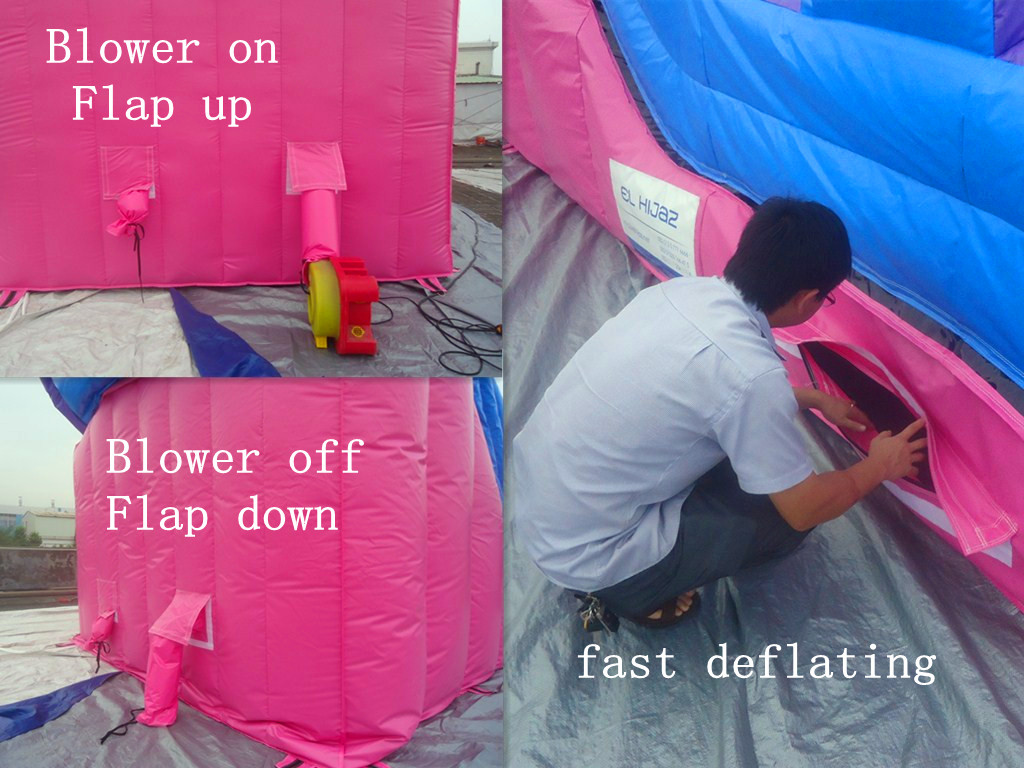 quality details control Dome1.doc